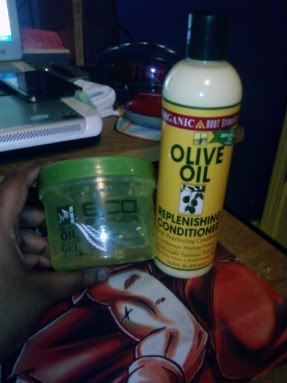 Okay, so I hit up CVS today, just because.
...of course I walked out with stuff.
I've been hearing tons and tons about this EcoStyler Gel. My BFF, A. is natural and she's recently tried it and likes it a lot. So I decided to get it because I've been needing something to really lay down my unruly, broken off edges. So once I use it, I'll definitely put up a short review of my thoughts and if it lives up to the reputation it's been given.
Also, ya'll know after my awesome
experience with the ORS Replenishing Pak
I had to go get a whole bottle of it. I still consider myself to be a DC mixtress BUT for the days when I need a DC but am feeling lazy, this will be it. I also have a feeling it will be an AWESOME base for some of my homemade DC's. So look forward to some recipes including it!