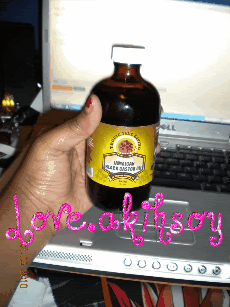 Woot woot! Even though I'm on the no-buy challenge, I feel like this is getting the thrill w/o doing to crime... if that makes sense!
It's an 8oz bottle that I ordered from
jamaicanblackcastoroil.com
a little bit ago.
I'll be making a mix of this plus shea butter for my brother (he has problems with pre-mature thinning of his hair... he's only 21!!) and for myself I'll be using it on my scalp and possibly to seal. But I'm not going to start using it until after my relaxer on Thursday.
In other news: my week from hell is finally over, so expect more regular updates, my loves!