So you know with relaxers come length checks!!! Here are the pictures (the first one is from 11-'09):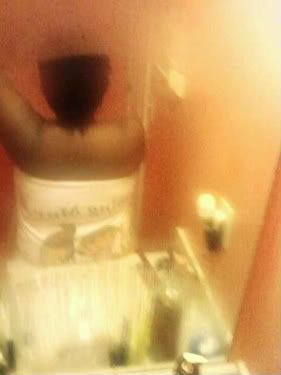 These last two are just measuring the difference in length in inches...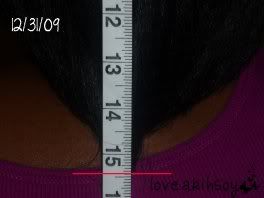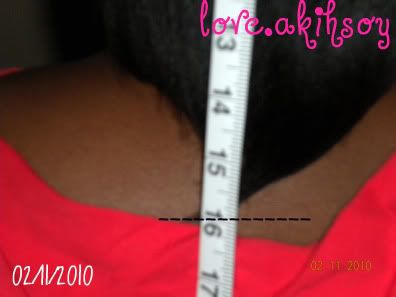 So overall, there's been a pretty good difference in thickness but not too much difference in lenght... I've probably gained a little more than an inch since November and 1/2" since NYE '09. I'm pretty happy with the difference and I'm so excited to see where this hair journey will take me!