As I shared with you guys the last time I posted, I ordered three half-wigs from
ClairHair
. Well, two of the three wigs that I ordered were out of stock and I would have had to wait 2-3 weeks to get them... I didn't feel like waiting so I had them refund me for those two and just send me the one that they had. I got her yesterday and what can I say? I love her!!
It's a Sensational Half Wig, style HZ7003. This is what she looked like on the model:
And here's what she looked like on me: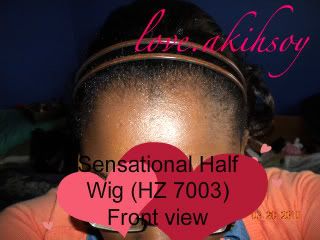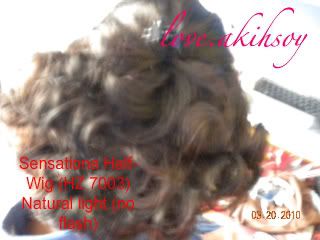 So as you can see, it is about the same length as
my hair
but a bit thicker. Also, the color is 1b/33 which I like a lot on me! All in all, I'm QUITE happy and I'll be buying more half-wigs for sure and utilizing them as a protective style.