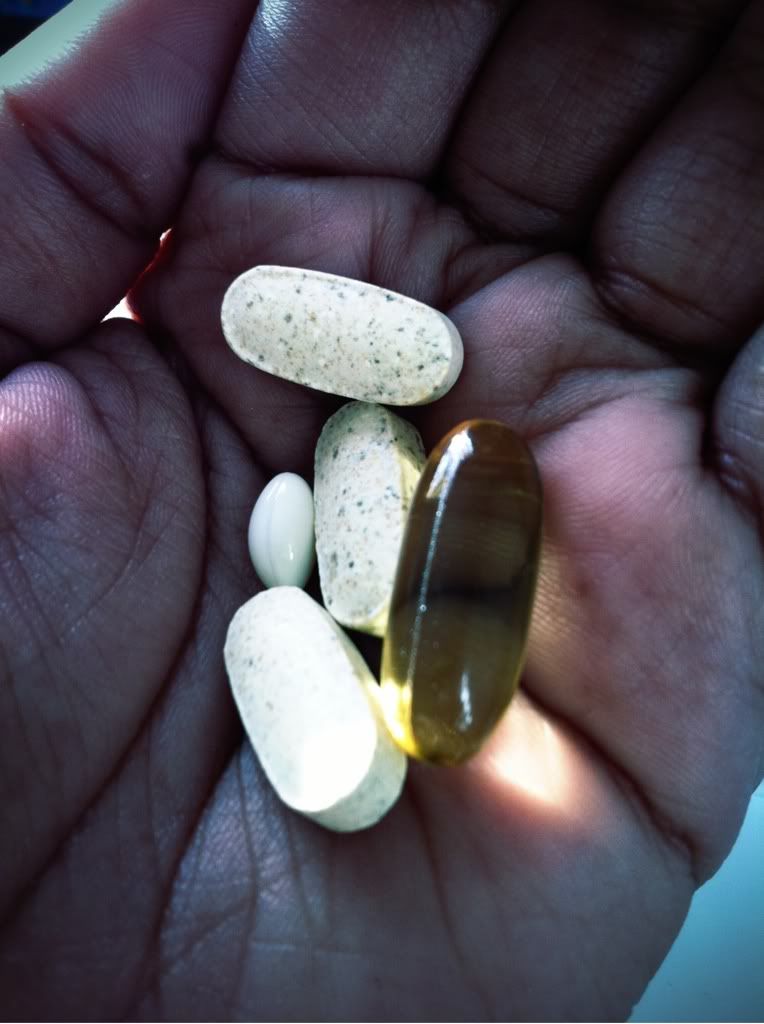 The vitamins I take EVERY night!
From the beginning of my hair journey, I have been up-and-down about taking my vitamins. Sometimes I would take them religiously and sometimes I would slack off for weeks (even months) on end. However, I've always noticed that with consistency, my hair has THRIVED while taking my vitamins!
While doing a little research today, however, I found something that might make me a little but MORE consistent with taking them: a deficiency in certain vitamins (primarily B12, B7[a.k.a. Biotin], E, and C) can cause actual hair loss! (Side note: a deficiency in vitamin E can also cause premature graying of the hair...)
Guess I'll be making sure that I'm on top of my nutrition (eating right and supplementing my diet with vitamins) from now on...!
FYI: MY favorite vitamins are either
Nature's Bounty
Hair Skin and Nails formula or CVS Brand Hair Skin and Nails Vitamins (which are the exact same as the Nature's Bounty). I also take Omega-3 Fish Oil caplets and an additional 5000mcg of biotin daily.
What vitamins/supplements do you take for optimal hair health??