This is not a sprint, not a race, but a journey--my healthy hair journey.
The journey began in the fall of 2009 when a friend introduced me to the site
BlackHairMedia.com
. She was transitioning to natural and with her I entered this world of hair obsession.
I joined BHM in November of 2009, started this blog in December, and joined
LongHairCareForum.com
shortly thereafter.
In the span of three years, my hair went from this:
To this: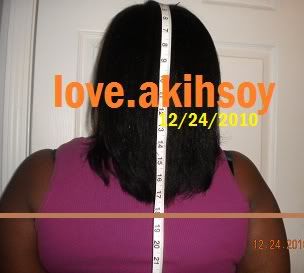 To this (12/31/2011):
2012 was what I call the year of reckoning. I had a massive setback that caused a lot of breakage in the rear-right portion of my hair causing me to have to begin a series of mini-chops to get rid of the dead ends and
12/26/2012
And the journey is far from over...